---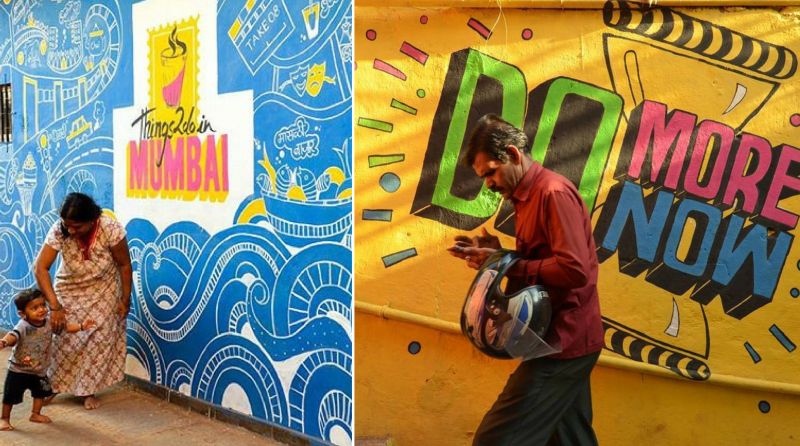 Art / Inspirational / Painting
Slums are considered as "ugly faces" of urban India. Often people are seen criticizing filthy-looking slum areas in their region. But how many of us have taken the initiative to improve that? Well, we understand that all of us don't have enough time or resources to go out and change the world in a jiffy. Nonetheless, we can appreciate the efforts of people who take out time from their busy lives to improve living conditions for others. We are talking about Chal Rang De, an NGO started by Dedeepya Reddy, which aims to change the face of Mumbai's slums in a colourful way.
Mumbai is a dream city for many people who come here to try their luck in various fields – be it music, art, fashion, or films. Some succeed, while others are still facing struggles to achieve what they want. But this city remains strong and welcomes all with an open heart. However, one downside of the city is considered its slum areas. In order to improve the outlook of Mumbai's slums, Chal Rang De has stepped in to give a colourful makeover to some of the old buildings in the city.
With the help of many creative artists, the NGO team creates vibrant paintings and murals on the buildings of different slum areas. With their artwork, these creative geniuses are not just transforming spaces, but also trying to change people's perception to look at these slums. Apart from slums, they have also beautified police stations, auto rickshaws, railway stations, and other public places in the city.
They are actually painting the entire city in different colours, making it livelier. So far, the Chal Rang De team has painted over 170 walls and created 17 murals with the help of 750 volunteers. Now there's no turning back – as they are aiming to cover more areas soon with their art.
Via: TheQuint