---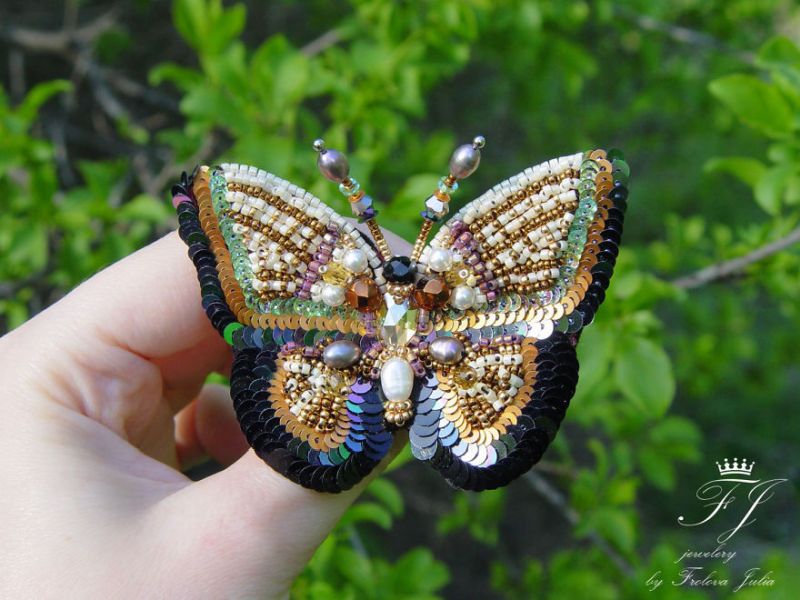 Art / Design / Handicraft
Are you an entomophobic and simply can't stand the sight of any insect around you? No matter how scared you're of bugs and creepy-crawlies, but you are likely to fall in love with the beaded insect jewellery by Russian artist Julia Frolova.
Well, these shiny handcrafted jewellery pieces don't include any living insect – so there's no need to be scared. Frolova actually makes beaded brooches inspired by insects to provide something unique and fascinating to the customers.
These insect-shaped brooches are made using the best materials such as Japanese beads, pearls, gemstones, and Swarovski crystals. These glittery stone pieces are designed in the form of beetles, dragonflies, and butterflies.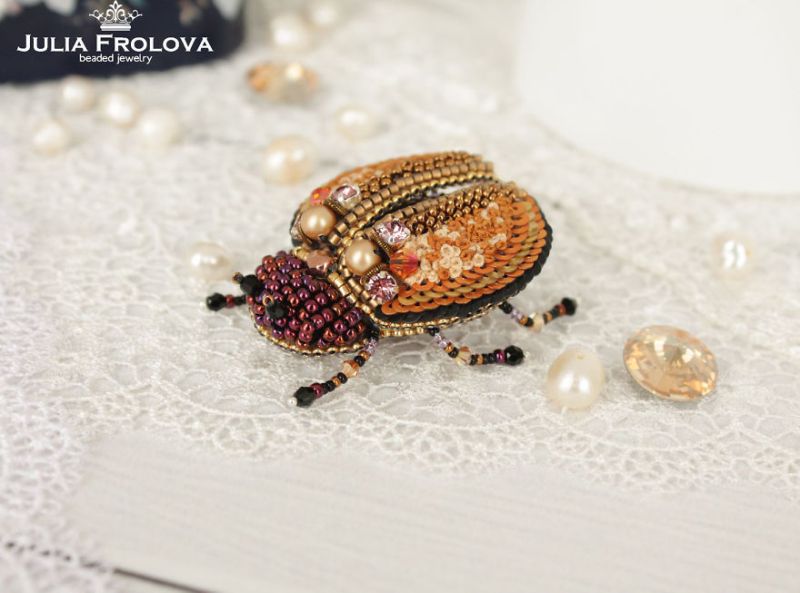 Keeping exclusivity in mind, Frolova doesn't make two pieces of same design. This is because she truly believes that each girl must have jewellery with the original design that won't be repeated by someone else.
So, if you want to add a unique and exquisite style to your everyday look or any special occasion, you may select desired insect-inspired brooches from her Livemaster shop. Besides brooches, she also creates stunning animal-inspired pendants, as well as, stylish earrings for nature-loving fashionistas.