---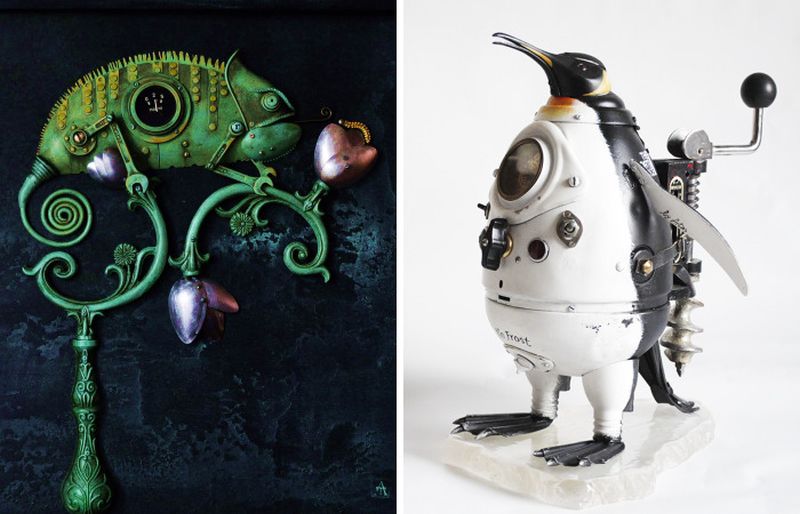 Art / Handicraft
Utilizing unused materials is not just a way to reduce waste, but also a clever method to create something aesthetic and functional for daily use. Recently, we came across incredibly detailed steampunk sculptures by Lithuania-based artist Artūras Tamašauskas. The talented artist uses antique stuff and other recycled metal pieces (that otherwise regarded as trash) to create these art pieces with painstaking detail.
The artist makes certain animal sculptures with realistic contour and some industrial touch. So far, he has created sculptures of penguin, walrus, chameleon, octopus and other animal species. Besides that, he also sculpts other industrial-looking designs such as piggy bank, wine holder and other spectacular steampunk decor pieces.
About the penguin sculpture, the brilliant sculptor has mentioned on BoredPanda that he always wanted to create these amazing creatures – as these are adorable and funny at the same time. However, for this steampunk sculpture, he has not tried to copy the exact proportions of a penguin. He just wanted it to be a funny animated cartoon character, which brings his fantasy to life.
Not just the penguin, but all artworks by this creative artist are the result of hours of hard work, patience, and dedication. We're amazed to see how metal parts are arranged carefully to created these beautiful art pieces.
Have a look at some of the amazing artworks by Artūras Tamašauskas in the images below. Also, check out more of his work on the Facebook page Artist Artas – Steampunk Maker.
Chameleon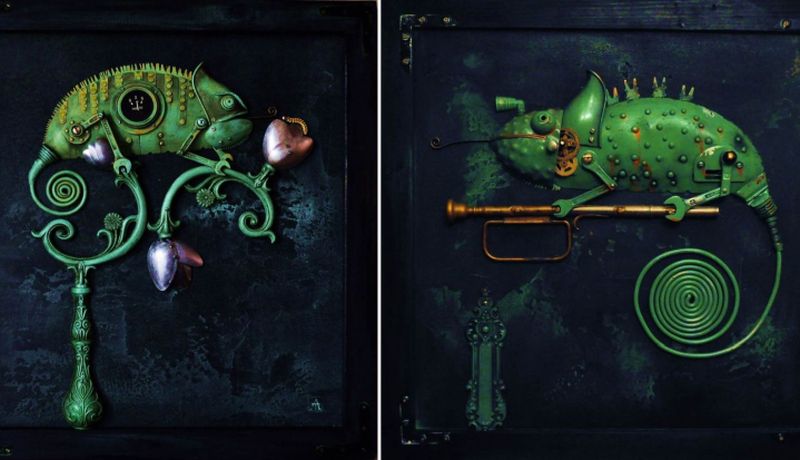 Octopus Jewellery Box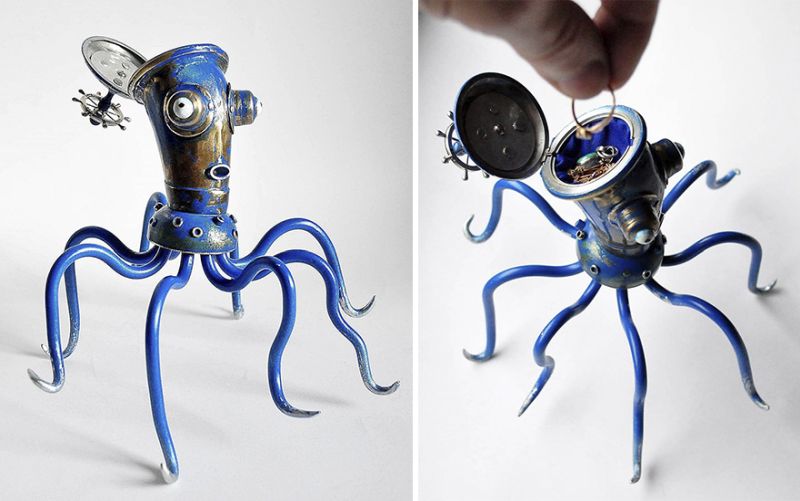 Running Ostrich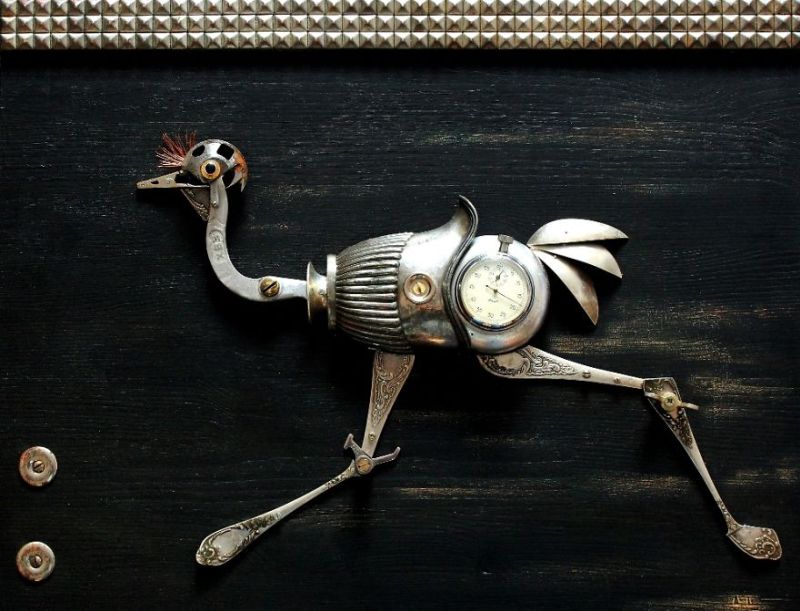 Space Man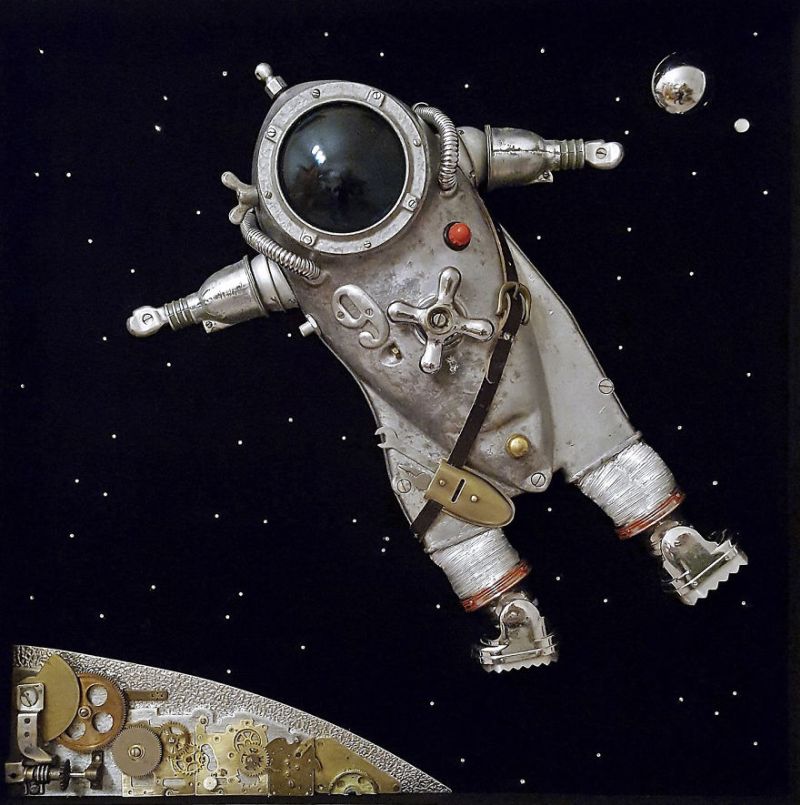 Penguin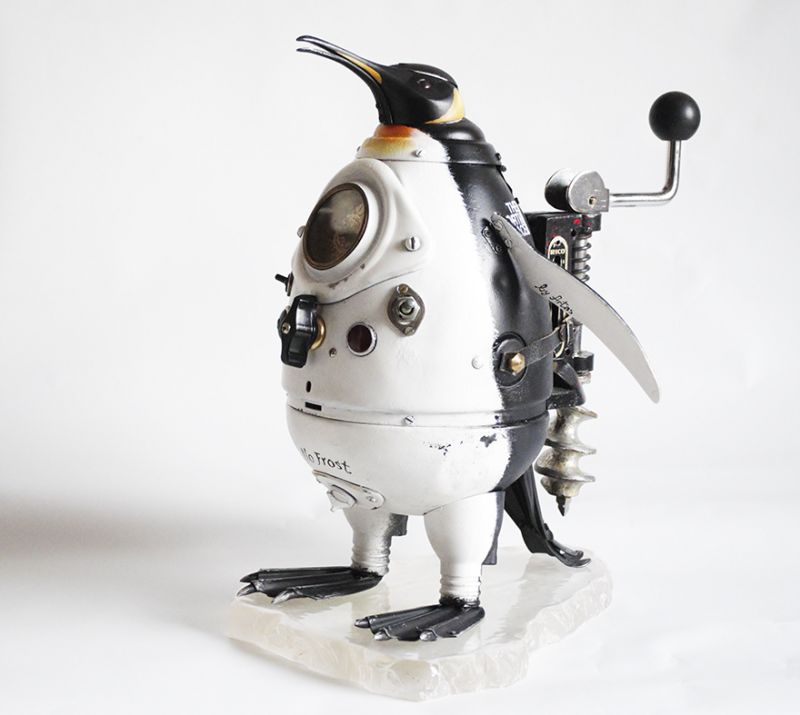 Coffee Man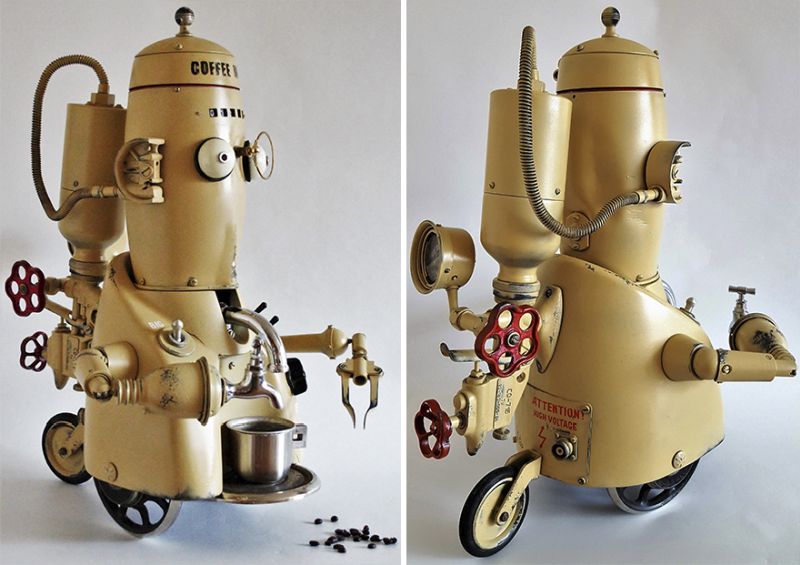 Piggy Bank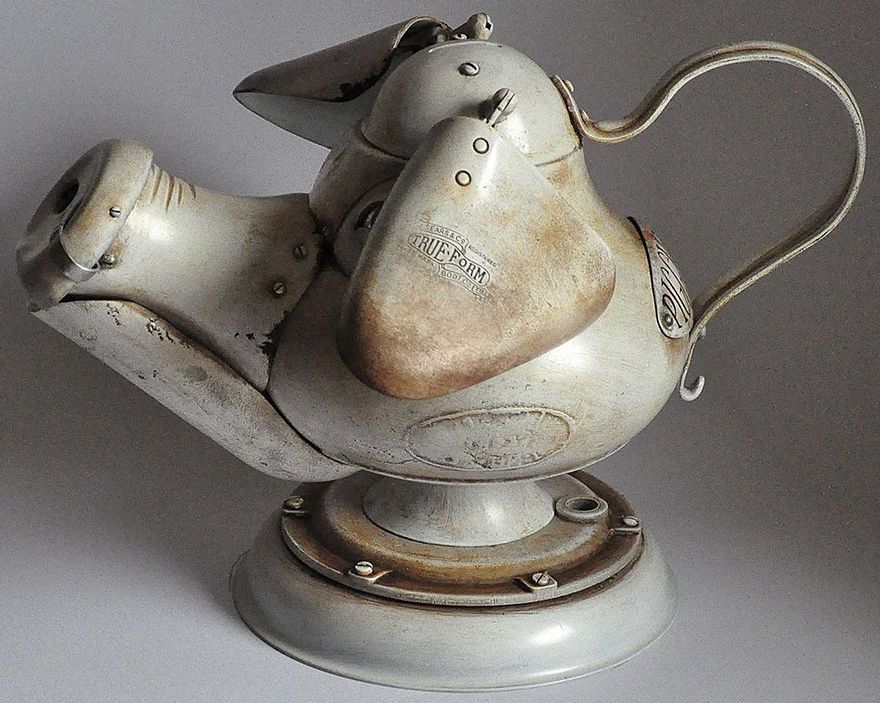 Steampunk Wine Holder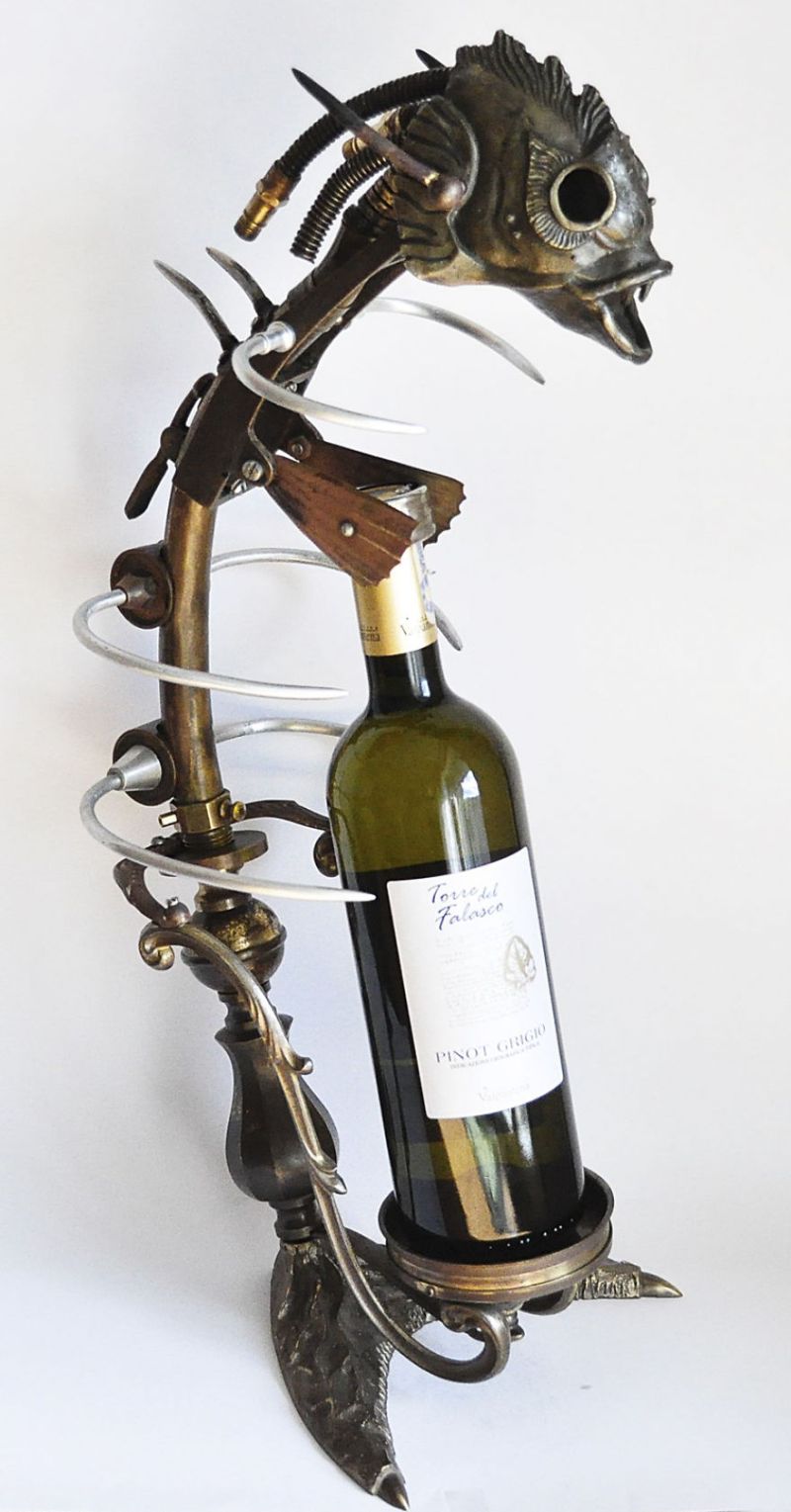 Walrus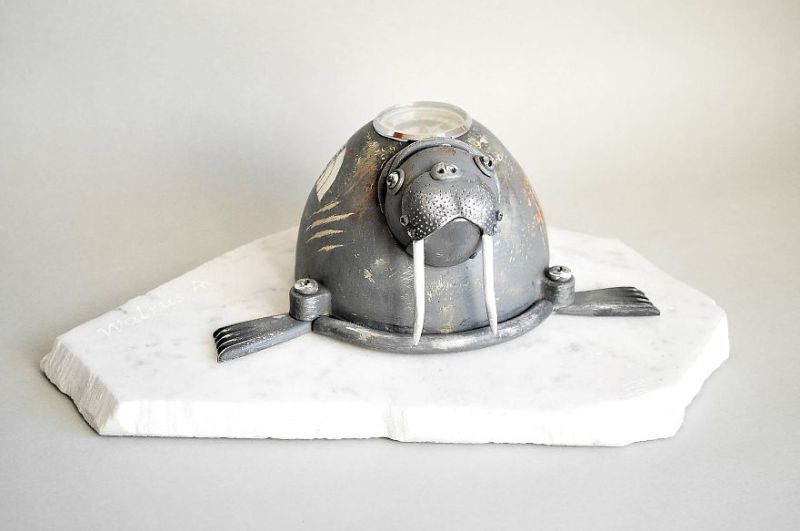 Heart Box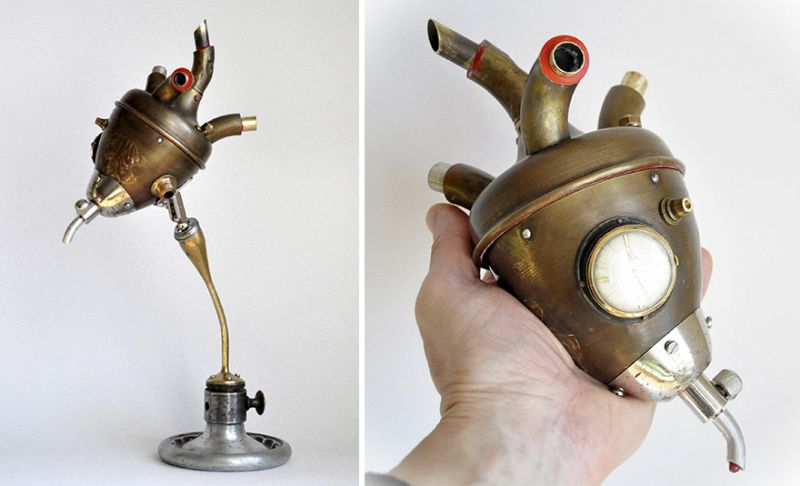 Via: BoredPanda