---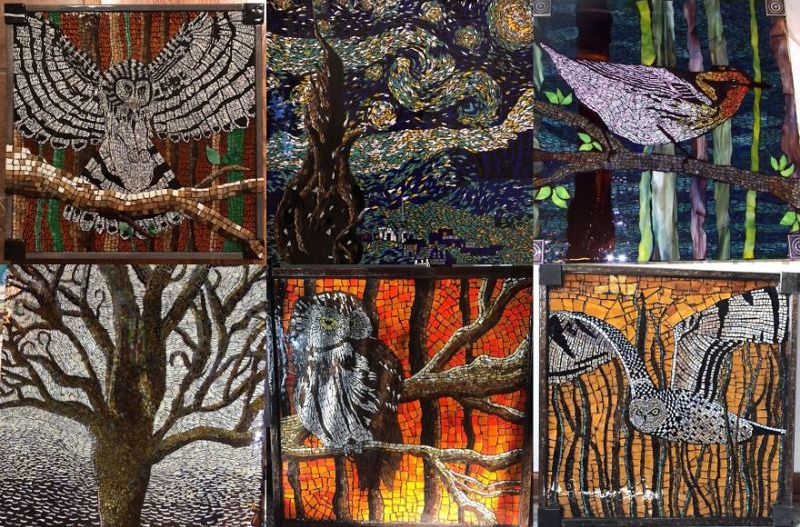 Art / Artists / Handicraft
Mosaic is a beautiful art form that adds visually stimulating aesthetics to any interior where it's placed. Blending this art with nature, Indiana-based artist Kashena Hottinger makes beautiful mosaic art featuring colourful birds and scenic landscapes.
Creating mosaic art pieces require a lot of time and effort as these are made with various small colorful materials. Her main subject and focal points are creatures and natural landscapes, which take us to one colossal virtual and tranquil world.
It's amazing to see how she manages to bring the natural essence into glass-based hued mosaics. She uses recycled materials and boards and even incorporates river rock and stained glass to create such attractive works of art.
Her artworks are literally taking things to a new level of eco-creativity. These nature-inspired mosaics would make special pieces of decor at various contemporary interiors. You can buy her artworks on Etsy, and also follow her work on Facebook and Instagram.
For now, have a look at some of her creations in the images given below.