---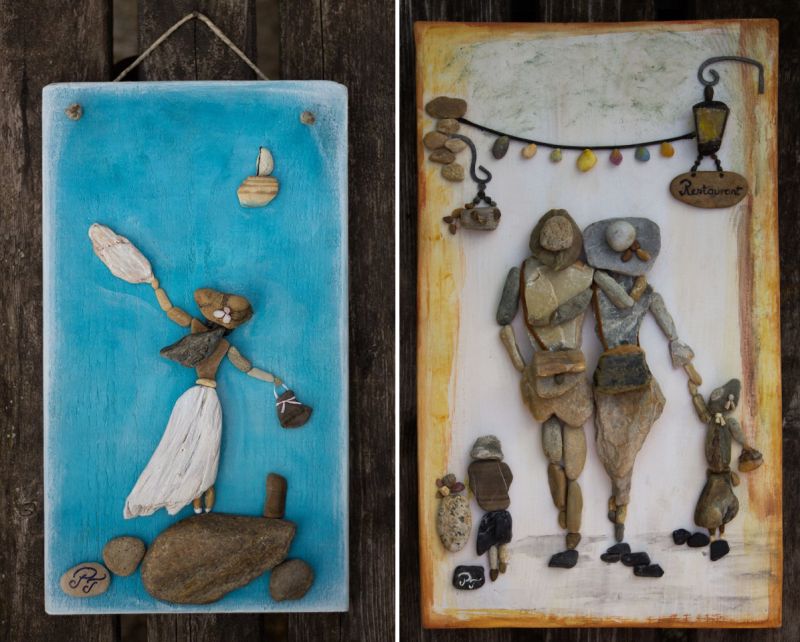 Art / Design / DIY
Hungarian artist Timea Papp creates adorable, full-of-life pictures using pebbles. Not just stones, she also uses wood pieces, paint, and her creative imagination to make beautiful illustrations, which resemble actual paintings. We have seen many artists who paint on pebbles, but creating full pictures out of stones is something unusual and absolutely wonderful.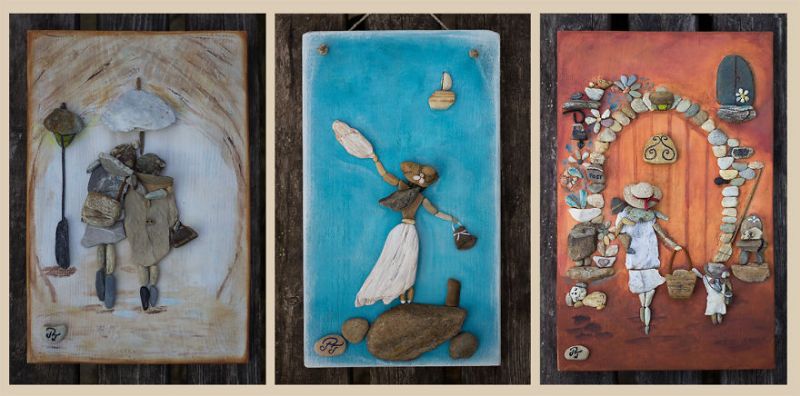 Papp takes cues from the nature to create these stunning pictures. While sorting the collected stones, she often tries to find shapes and forms in them. After that, she builds what she imagines. She has created natural landscapes, as well as, routine scenes like a woman sitting in a park, a couple walking down the street, a woman sitting on a bench with her child, and more.
These artistic creations show that how something very usual, like a stone, can be converted into art. All you need is a creative mind and you can turn anything into beautiful artworks. You can see more of her work on Facebook.
Watch the video below to know how these stone pictures are created.