---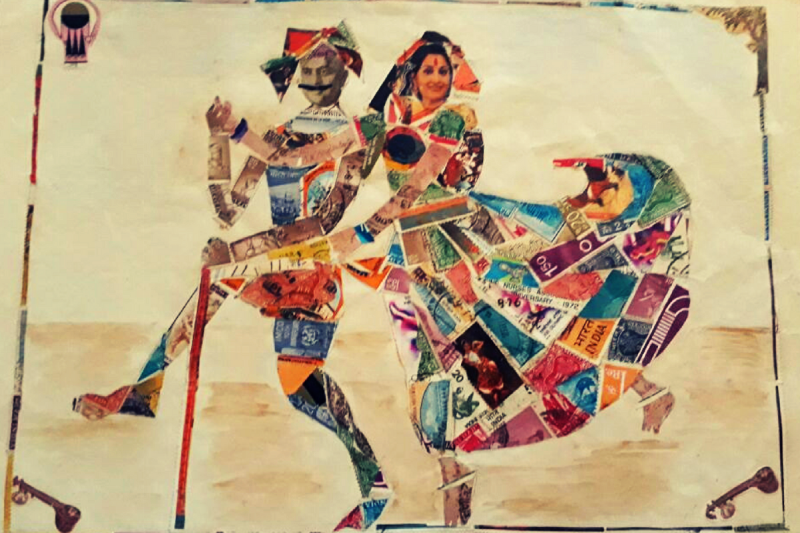 Art / Design
You may have seen people who like to collect postage stamps. But you'll be amazed to know that Deepa Melkote, 82-year-old homemaker, has been making beautiful artworks out of old Indian postage stamps for four decades. Using vivid stamps, she has created many intriguing art pieces including historical monuments, dancers in colourful dresses, mythological figures, and colourful birds.
From a certain distance, these artworks look like paintings, but when you come closer you'll realize that these masterpieces are created with nothing but discarded postage stamps. To make each piece, Melkote firstly draws a sketch and then carefully glue vivid stamps on it.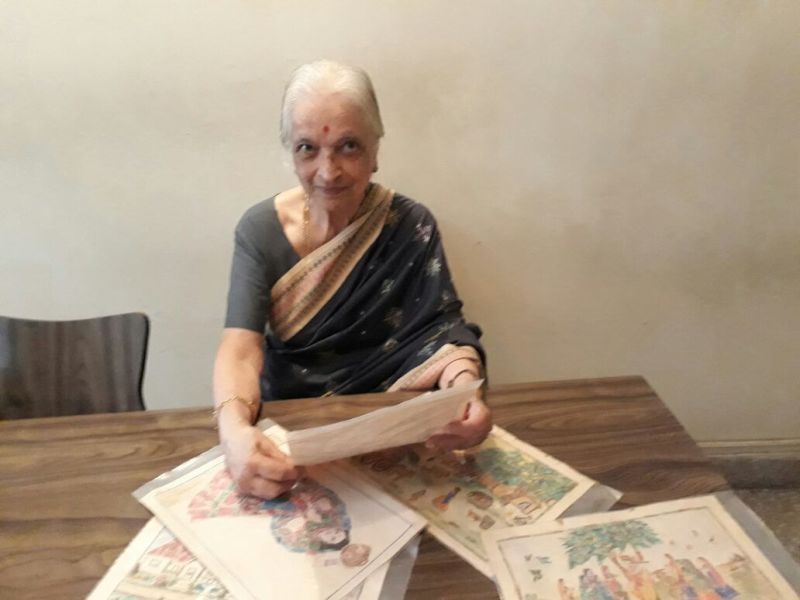 But these stamps are not affixed as it is, these are first of all segregated and cut into tiny pieces and then fixed onto the drawings to create a beautiful painting-like effect. According to her, sketching is the easier part, but she often has to wait for the right coloured stamps to complete her artwork. In case, she has enough stamps, she can constantly work from morning to night until the work is finished.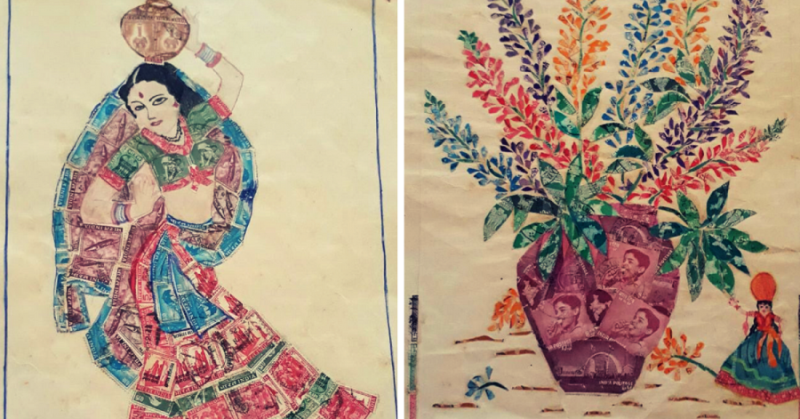 Inspiration – Once while turning pages of a magazine, she came across an article written about a British woman who made a wallpaper for her home out of stamps. This gave her the idea to make something creative out of stamps. The colours or the stamps attracted her and then she thought of making vibrant pictures using these postal imprints.
Sadly, now she no longer receives snail mails and when she does those come with dull stamps affixed to on it, unlike the brightly coloured stamps that were popular in 70s. But still, she finds desired coloured stamps all thanks to a nearby General Post Office and Karnataka Philately Society, established in 1975 to promote the hobby of philately. This community is working hard even today to revive the lost art of stamp collecting.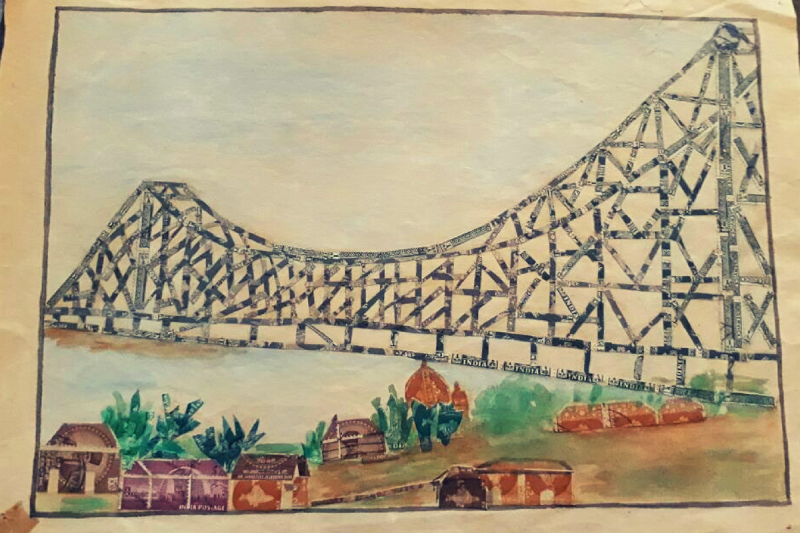 The General Secretary of this organisation is Nikhilesh Melkote, who is Deepa's son and also loves collecting stamps like his mother since he was eight years old. It's nice to know that still there are people with the hobby of stamp collecting. And what makes this decades-old hobby even more special is that creative artists like Deepa are using these postage stamps to create eye-catching art pieces to adorn the walls of their home.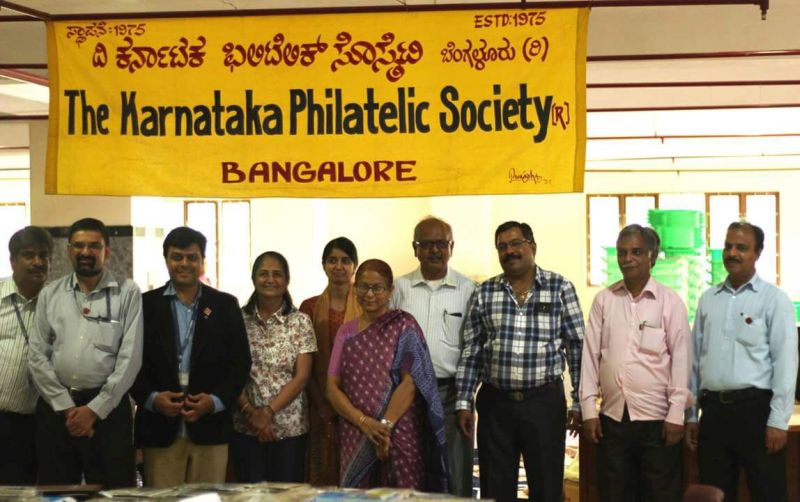 Via: TheBetterIndia