---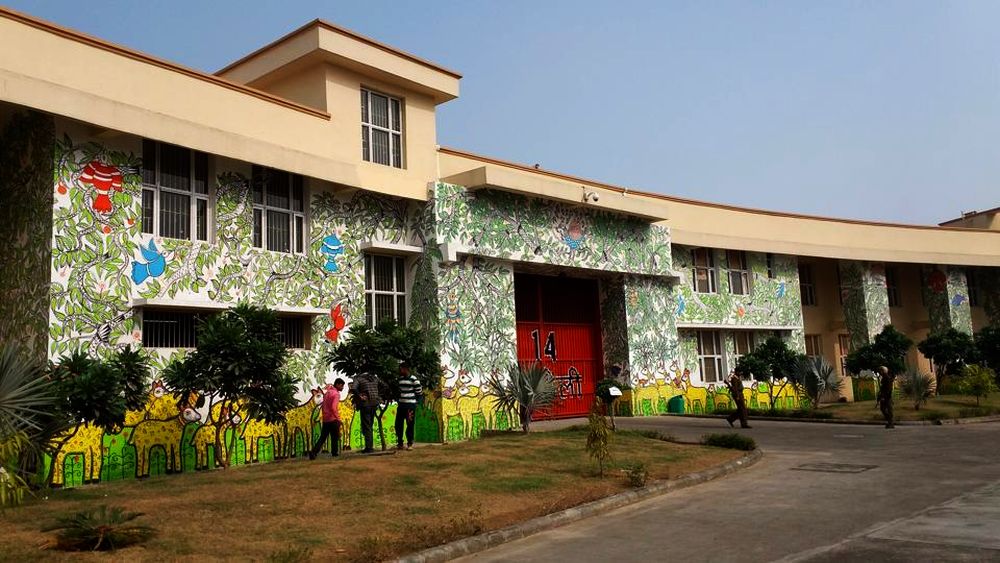 Art / Painting
Recently, the authorities at Mandoli Jail in east Delhi provided prisoners an opportunity to show their creative side. In collaboration with Delhi Street Art team, the jail inmates turned the dull walls of the prison into artworks boasting Madhubani-style paintings. With colourful murals and graffiti on the walls, the jail now looks more like an art gallery.
Mandoli Jail No. 14 was ready for operation in October 2016, when the first batch of 500 prisoners was moved here to ease the burden of overcrowding in Tihar jail. Spreading across 68.4 acres of land in East Delhi, the jail is designed to accommodate more than 3,000 inmates. There are total six sub-jails in Mandoli Jail, one of them reserved for women inmates. But what makes it unique from rest of the jails in the country is its bright wall art.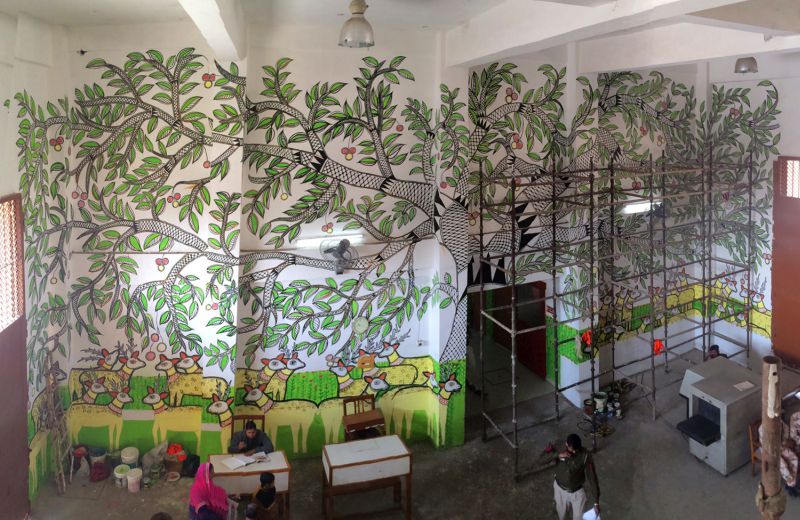 The first art form to decorate the walls of the jail is Madhubani painting. Prisoners were guided by experts from outside the jail. For security reasons, the interior walls were painted by the jail inmates, whereas the exterior walls were adorned by the artistic volunteers and college students from Delhi University.
The scenes on the exterior walls portray natural elements like trees, animals, birds, flowers, etc. Moreover, wild animals like deer, peacock, and other beautiful creatures are painted on the entrance. Even the metal gate has been stylized with typography.
With these artistic walls, the prison authorities are hoping to bring positivity and hope in the lives of prisoners, while giving them a chance learn something creative that they can pursue even after leaving the jail.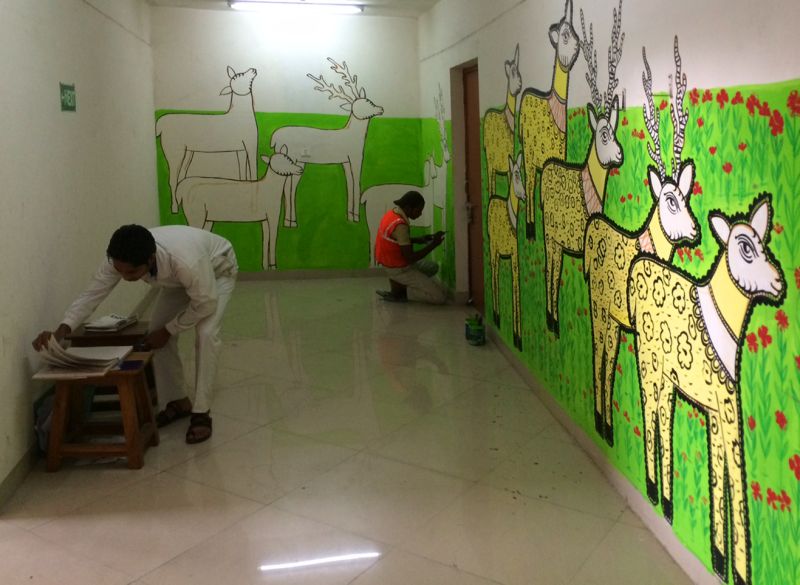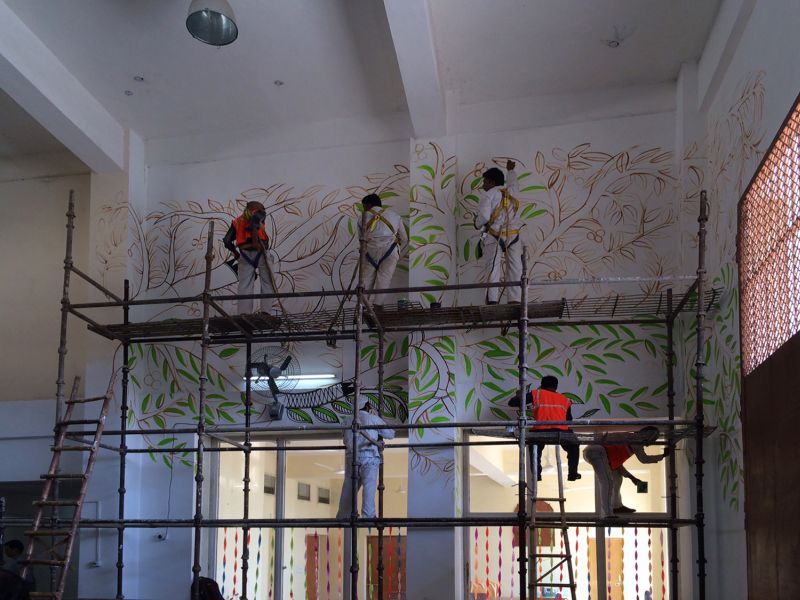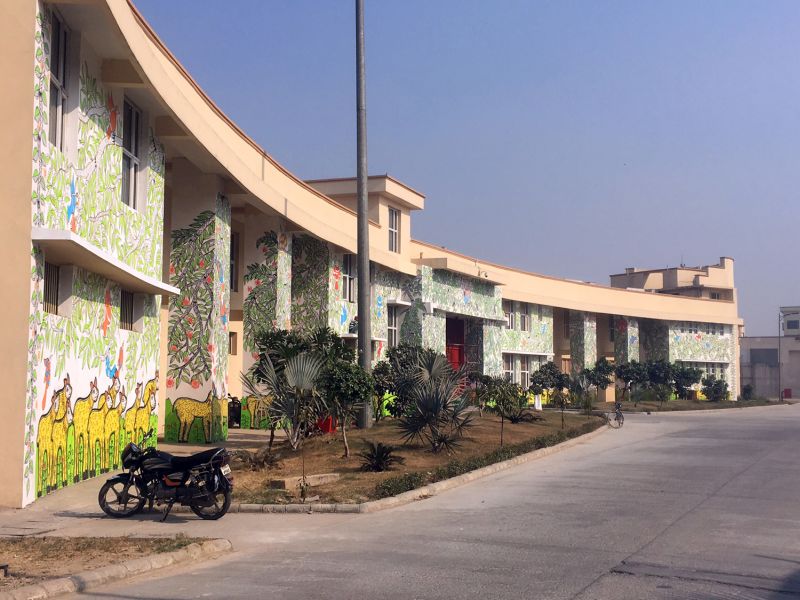 Via: TheBetterIndia