---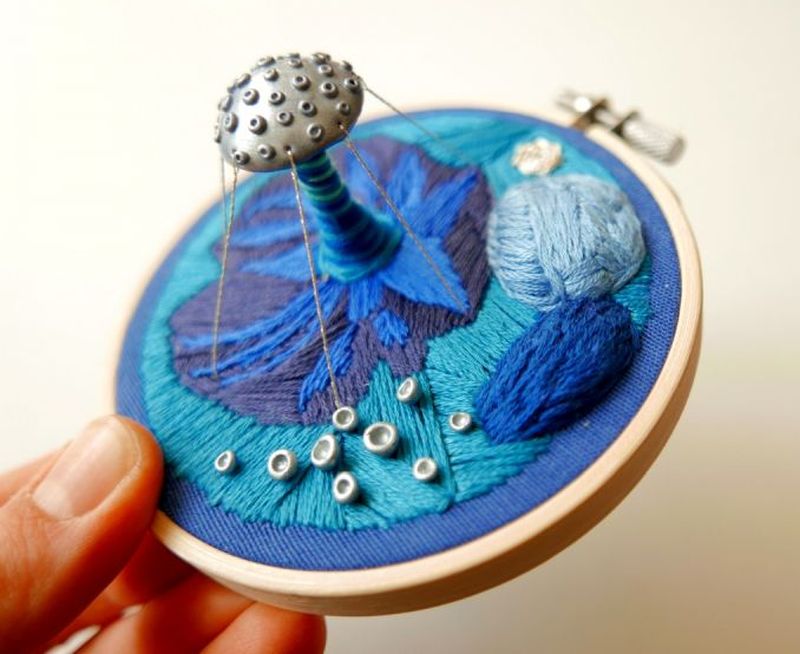 Art / Handicraft
The creative embroidery artists have no limits, they can make various colourful designs on any fabric, presenting stupendous hoop art to the world. But Polish artist Justyna Wolodkiewicz takes this art form to the whole new level that one couldn't even imagine. The self-taught embroidery artist and clay illustrator makes one-of-a-kind 3D embroidery creations using polymer clay.
According to Justyna, such three-dimensional hoop art has never been done before and is truly unique in the embroidery world. To create such unbelievably magical 3D effects, she attaches figures made of polymer clay to the embroidered patterns. This way she manages to add a surprising element to her abstract and vibrant creations.
Explaining her hoop art  process, she said, "The clay is baked in the oven before implementing. Then I compose thread colours and sculptures. When I design I try to make a deep connection between clay and thread. I want the thread to go high and deep into the clay. I want it to grow roots into the fabric! In my process I'm inspired by colours. And I improvise a lot."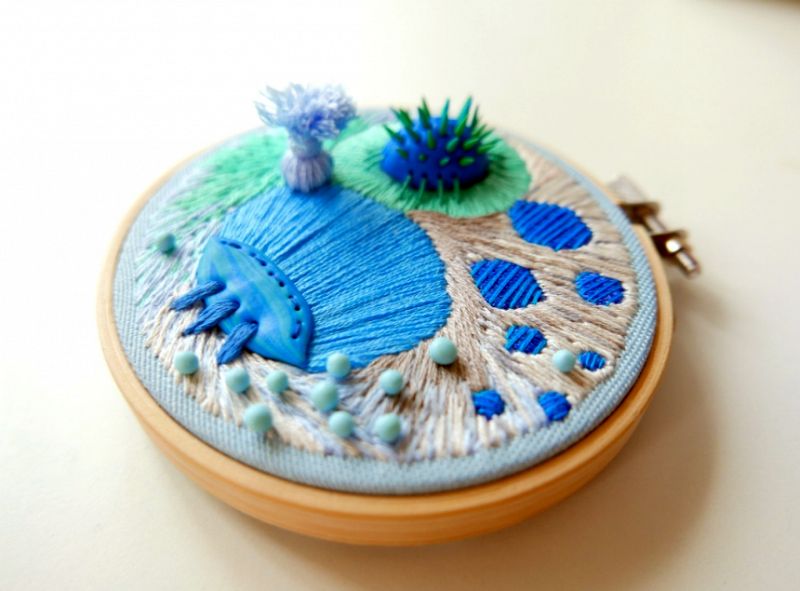 The Justyna's intricate hoop art is an intriguing juxtaposition between fuzziness of the thread and smoothness of the clay. And, the combination of these two creative objects makes unbelievably detailed artworks. Besides these embroidered art pieces, she also creates artistic polymer clay clocks to add a fun factor to your timepiece.
Scroll down to see of Justyna's stunning artworks and visit her Etsy store to purchase one of these creative art pieces for yourself. Also, follow her on Instagram (@nibyniebo) for more updates.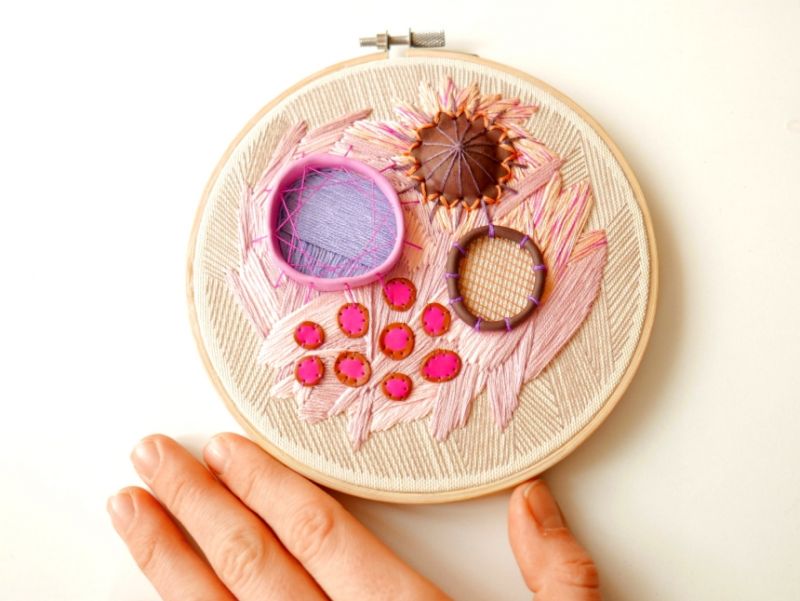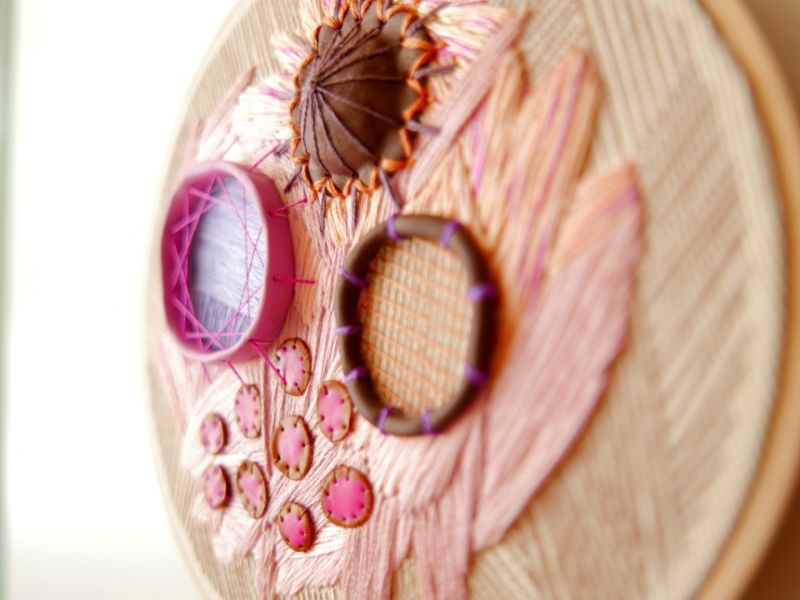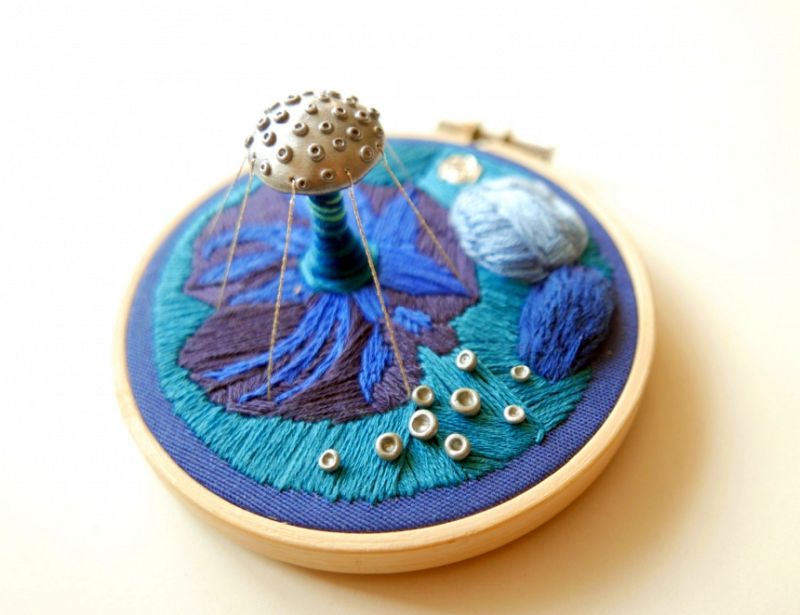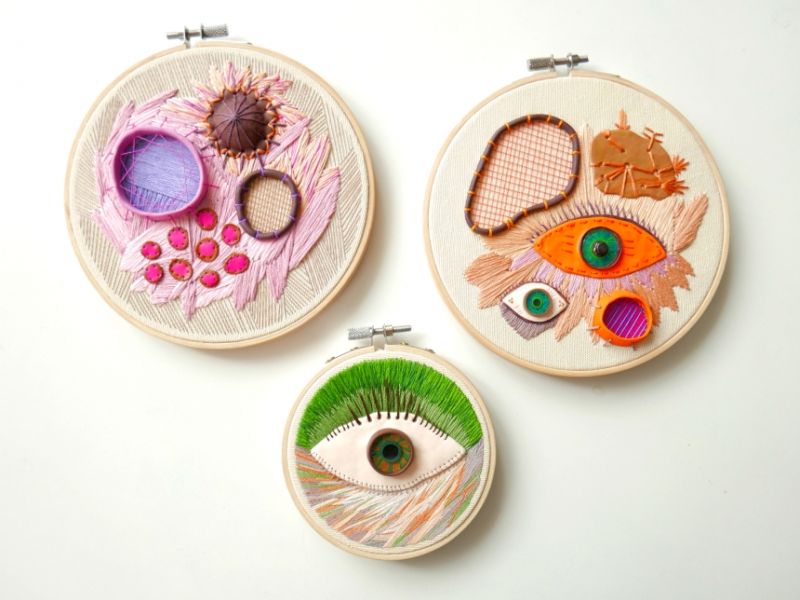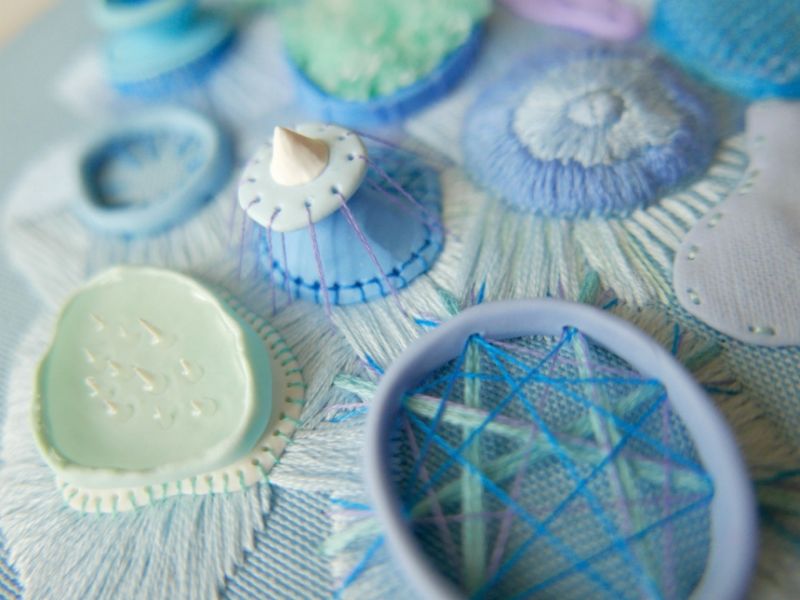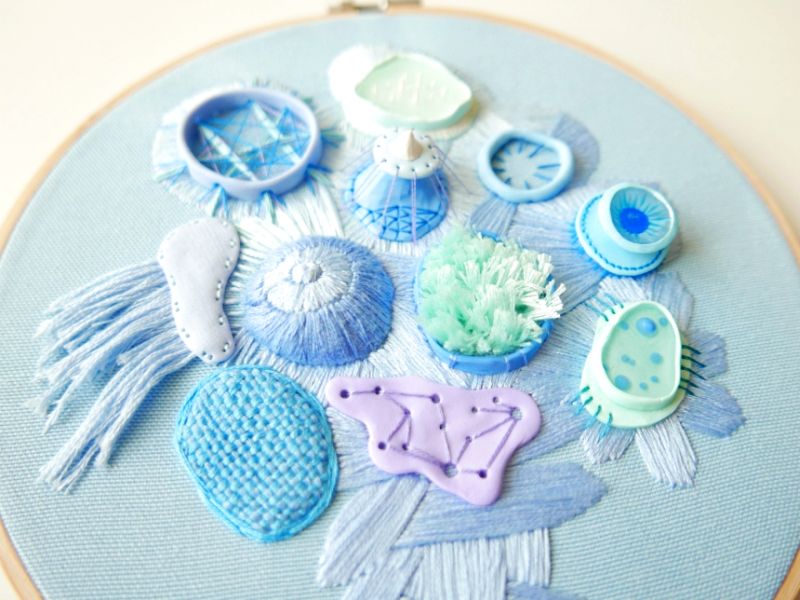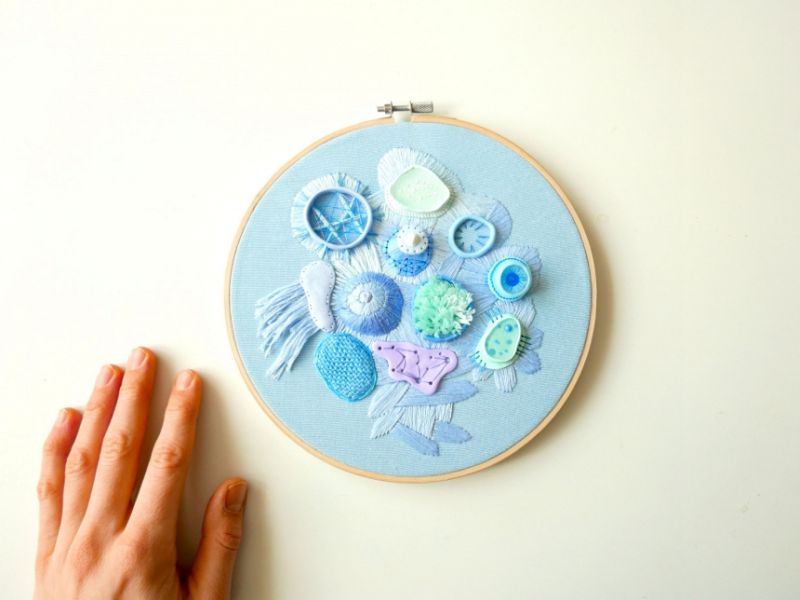 Via: CreativeBoom